I've got some things I want to do. Places I want to see. Skies I want to fly through. I've been thinking a lot lately about what my itinerary is going to be for my travel plans as we head into the summer months for this part of the world. Photos and videos from drones become even more stunning when everything begins to bloom and reach full blossom, so naturally I'm trying to figure out optimal spots to generate this glorious content.
As I continue to ponder and write down ideas for locations to visit, I decided it might not be a terrible idea to publish my list to this blog in order to keep my followers up-to-date with some of the content they can expect as well as hold myself accountable for the plans being set in stone. Now, without further ado, here is list of shooting destinations this summer (and eventually a tentative schedule):
Bausman's Hollow
Bausman's Hollow features many ruins of man-made structures ranging from tunnels and caves to building foundations that have been overtaken by vegetation. However, the area does have a degree of infamy attached to it after a 1906 explosion in a dynamite factory resulted in the deaths of 11 men. The explosion destroyed everything in the immediate surrounding area. While the story of this particular part of the hollow is tragic, the overgrowth that has swallowed up these ruins will hopefully make for beautiful imagery.
Colemanville Covered Bridge
Covered bridges are a prominent feature throughout Lancaster County and this one seems to be one of the more famous bridges in the area. Naturally living in the Lancaster area means I have to highlight some of its defining structures. Surrounded by beautiful landscape as well as the former Pequea Trolley Trail, this location is one I'm excited to visit in the coming months.
Governor Dick Observation Tower
This is a location I've already filmed (with my Phantom 3 4K), but I definitely want to visit again with the Mavic 2 Zoom. You can watch my first video by clicking here. The tower, while it seems imposing, is only 66-feet high. That's just barely high enough to see over the tops of the surrounding trees. However, the catch to this observation tower is you have to scale it via a ladder system. That makes it a bit harder to earn the view at the top. When I last visited Governor Dick, I was pretty green when it came to drone piloting and understanding airspace. Now that I have more experience and more advanced equipment, I'm hoping to put together an even better follow-up video.
Silver Mine Park Lime Kiln
I've visited the Silver Mine Park before too. When I was there a police officer patrolling the park said he wasn't comfortable with me flying my Phantom 3 4K in the park, but it wasn't posted anywhere that I couldn't fly there. So I'll do a thorough sweep of the area before taking off and, if I'm allowed, you can bet I'll be making a focal point of this ruin of Lancaster history. On top of the lime kiln, I'll also visit and capture as many photos and videos as humanly possible of the original silver mine shaft.
Camp Michaux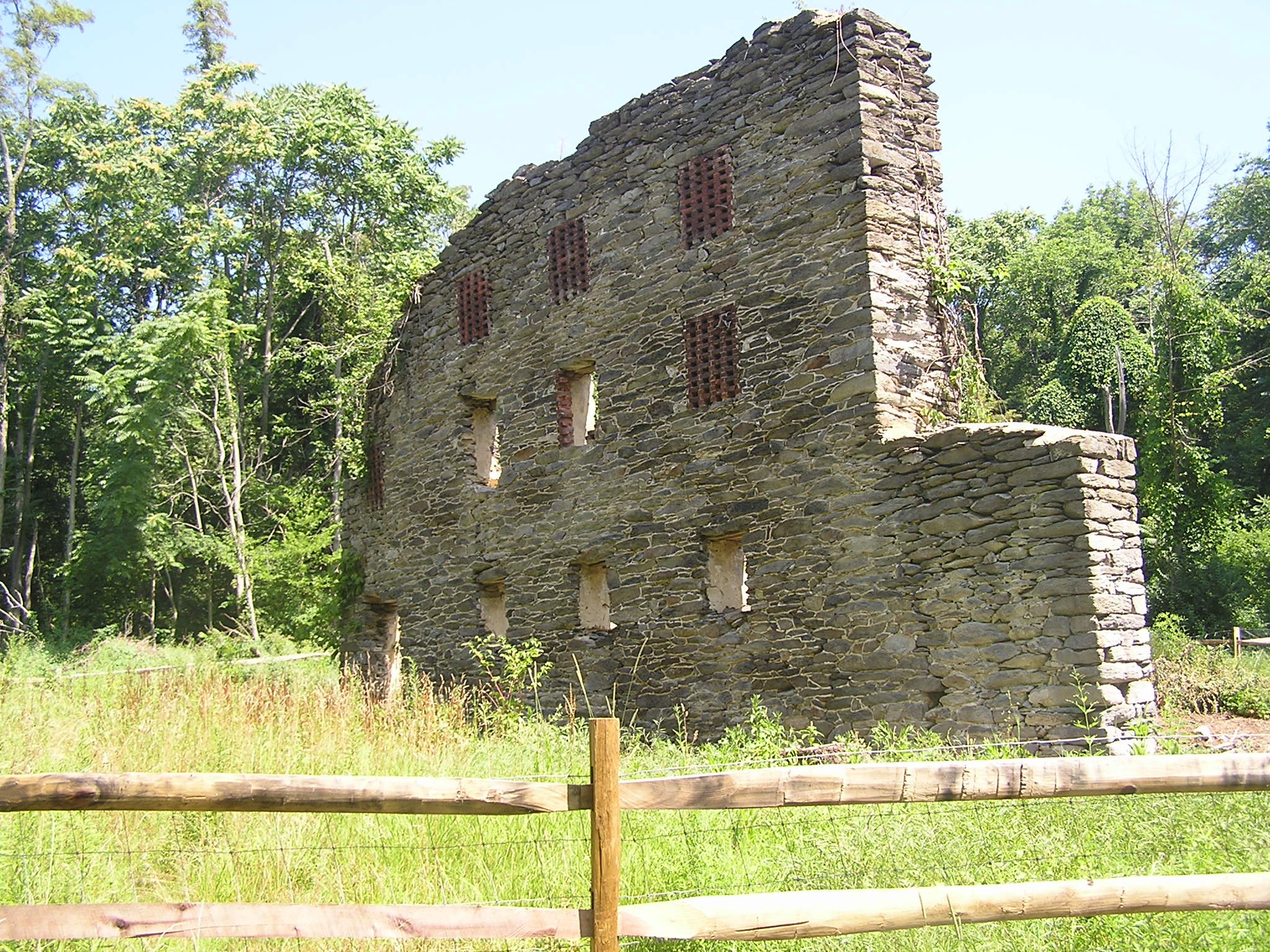 This is one that my girlfriend brought to my attention recently. I was unaware of Camp Michaux and its history, but after she told me a bit about it I did some research for myself! According to the Gardner Digital Library:
"The history of the site dates to the late eighteenth century when settlers claimed more than 200 acres of land for a farm in 1787. The farm, known as Bunker Hill Farm, was acquired in 1794 by the growing iron industrial complex at Pine Grove Furnace. The farm was leased by local farmers from that time until the industrial complex closed in 1913 when the entire land holding of the industry was acquired by the Commonwealth of Pennsylvania. John Gardner continued to lease the farm from the state until the mid 1920s."
After that, the site took a few forms including hosting German, Italian, and Japanese prisoners of war around 1942. What is left of the site today? The ruins of the original barn and foundations of the farm house, several foundations from the POW Camp era, two damns on Toms Run, the stream that runs through the site, and a few other features. I think taking the Mavic 2 Zoom and my newly acquired DJI Osmo (2/8/2020) would be the perfect tools to capture the haunting magic of the area.
Kinzua Bridge
The Kinzua Bridge came to my attention last year and I never made it out to see this grand sight for myself. That will certainly change this summer. The original bridge structure was built in 1882, followed by a subsequent bridge in 1900, spanned the Kinzua Creek in the Kinzua State Park. Unfortunately, in 2003, the bridge was destroyed by a F-1 tornado which tore down 11 of the 20 structure spans. These tower structures fell intact in sections and have been left where they fell as attractions for visitors of the bridge. This unique structure (or rather, what's left of it) makes for a unique blend of man's creativity and nature's beauty.
Nashville, TN
My soon-to-be brother-in-law is having his bachelor party in Nashville and boy am I stoked about it. It will be a blast celebrating his final few days as a bachelor, but don't you think for a second that I'm going to let partying get too far in the way of capturing some excellent imagery of one of America's most iconic cities.
Venice, Italy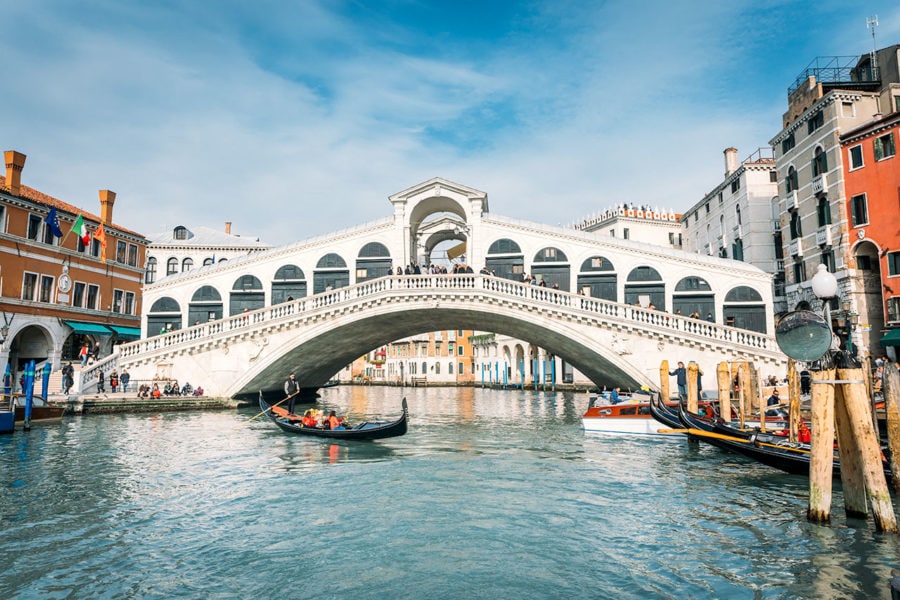 Late in the summer my girlfriend and I are planning on taking a trip to Venice, "Italy's floating city." I'm very excited about the idea as it will only have been my second time outside of the United States and getting to enjoy real Italian food and not just my mother's take on it (sorry, mom) will be unreal. Flying in Venice may not be possible, but the area around it is totally on the table. Not to mention, I'll still share all of the sights and sounds I take in while on the trip via my DJI Osmo. Getting to see the country of Italy is a privilege in itself, putting the perspective 200-300 feet in the air makes it just that much more unique.
This list is not complete and is subject to adjustments. I will continue to update it as I learn more about the complexion of my summer schedule and will add dates as they are set in stone.